During my freshman year, I've been involved with developing exercise content for CMU CS Academy, an online, graphics-based CS intro curriculum in Python offered by CMU.
The CMU CS Academy's backstage story video I created in 2018
I really learned a ton in this year of experience with CS Academy (and the two instructors of 15-110, Dr. David Kosbie & Dr. Mark Stehlik who opened this door for me), both on how programming can be so fun and useful in real life, and on how technology-based platforms can spread high-quality educational resources to such a large audience. As someone who have never learned any programming before college, this first acquaintance was so fun and rewarding that it sow a strong interest of both education and CS in me.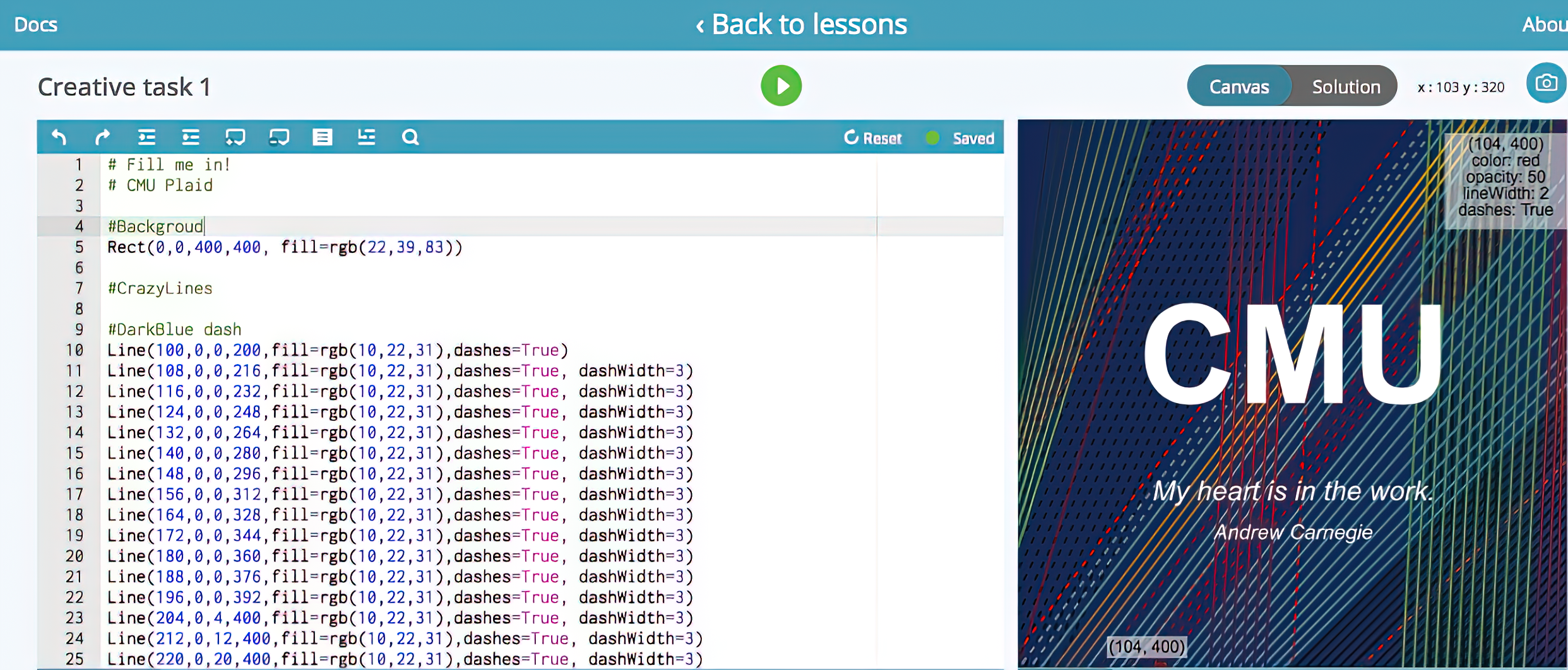 The first-ever code snippet I wrote in my life using CS Academy! I don't even know what is a loop that time.